Our website describes what

Blue

Stone

does, but how does that play out in the real world of industry and commerce? Below we describe some of the projects we have undertaken: what sector the client operated in, their business problem, how we approached this, and with what overall result.
Case Studies
IS System Impementation
Distribution company needed an IT problem 'sorted'
The company was an industry-leading UK parcel carrier, processing over 30,000 packages per day. But while they were great at sorting distribution issues, they hit a brick wall when it came to solving their own IT problems. They were operating a bespoke distribution planning system based on an obsolete hardware platform. the infrastructure was running out of capacity and the original developers of the system had long since disappeared; nevertheless the company was absolutely dependent upon the system for its day-to-day operations. Management were understandably concerned that:
the system was increasingly difficult to maintain
it was difficult to develop because nobody really understood the programs
if development were to be attempted there was the danger of knock-on effects elsewhere in the system
if the system broke down, the survival of the company would be threatened; but
any replacement solution would probably be unaffordable
It would have been easy simply to have thrown money at the problem…
Before we came on the scene, the company's management had investigated various candidate solutions - but without success. It was time to bring in specialist help. Blue Stone was therefore asked to identify a viable IS strategy that met their systems objectives while at the same time overcoming their concerns and avoiding the inherent risks they faced, all at an affordable cost.
All of this represented a significant challenge. Our first task was to determine and prioritise the key issues facing the company. This revealed a number of specific functional problems, as well as the difficulty in developing the existing programs and the age and capacity of the infrastructure. Next, we came up with, and subsequently evaluated, twelve different strategies capable of addressing to one degree or another the issues that we had identified. These ranged from a simple hardware upgrade to the adoption of new technology, software conversion, the development of a new bespoke system and standard packaged software applications.
We assessed how well each option addressed the key issues, together with the likely risks, costs and benefits. We also considered inter-dependent organisational and process issues and how any transition could be achieved smoothly and with minimum risk. In particular, we found that options that had previously been considered by the company did not adequately address the real issues. As part of our service we were also able dispassionately to assess a number of potential solution suppliers whilst allowing the company's IT staff to remain focused on their 'day job' of looking after their ageing systems.
Our 'blue print' for the future
Drawing on our wealth of experience we derived a solution to a difficult problem that was practical and cost-effective. The company's MD at the time, Ian Pickford, commented "What made Blue Stone's work so valuable was their ability to 'think the unthinkable' — identifying options that we hadn't considered, while at the same time winning the trust of senior company executives and working effectively with IT staff who could have felt threatened by the process. Blue Stone presented a clear evaluation of the options, both in terms of cost and how they would address our problems, and this allowed us to make our decision and move forward with a good deal of confidence."
This case study exemplifies the sort of problem our clients call upon us to solve, and is what we're good at. If your IT strategy is not all it could be, lacks robustness or you're worried that it is either too costly or insufficiently future-proof, we can undoubtedly 'sort' your IT problems too.
ERP Implementation
Business is like a printed circuit board, but with information not electrons
Our client, a major electronic equipment manufacturer, needed help with the selection and implementation of a new Enterprise Resource Planning (ERP) system. But in embarking on this project, they felt that to get the maximum benefit from any new system that they would need to review their core business processes. So they asked us to get involved because of our ability to support them through the entire project including strategy, process design, system selection, contract negotiation and implementation.
The best approach when reviewing the processes at the heart of any business is to take each process completely apart and see how best it might be redesigned. Our strategy to achieve this in this instance was to set up a series of intense workshops, lasting 3–4 days each. For each workshop we first agreed a clear scope, agenda and precise timings; in our experience it is vital to drive these workshops against clear deadlines, otherwise there is the danger that they become talking shops with little or nothing concrete achieved. We then agreed with senior management who the participants should be to get the best result, and this often included senior Board members. This ensured senior management commitment both to the project and the redesigned processes.
Once the workshops started, our role was to facilitate them, making sure that timescales were strictly adhered to, that the work was done thoroughly and, where necessary, challenging the team members to ensure that we got radical and practical solutions. The normal pattern to these workshops was as follows:
Confirm that all participants completely understood the objectives and agenda:
It was vital that everyone understood what they were trying to achieve, such as reduced lead times, reduced costs, improved customer service etc. Any misunderstanding at this stage could have completely undermined the success of the workshop.

Map the old process:
This needed to be done in detail, including the core process and any significant variants and error loops. What was very important was to map the actual process used, not what people thought was used or what was in the procedure manual. We normally use simple tools like brown paper rolls and post-it notes to capture the process, which can be electronically documented later.

Analyse the process:
In this stage we measured the performance, including elapsed time at each step, costs (usually manpower), error rates at each step and issues or problems with the process that the team members were aware of. This gave the team a good idea of where to focus attention for improvement.
Brainstorm new ideas for the new process:
This was a free-wheeling discussion. By this time the team had a very clear picture of how the old process worked (or not) and where the problems lay. This included re-organisation of the process, better controls, new technology, and in many cases the complete removal of process steps or stages where they did not add value. No idea was dismissed.
Draw up a new process incorporating the new design ideas:
This is where the practicality test was then applied to ensure that the new process could work in the real world. The new process was documented and where necessary, other people from around the business were brought in to check that the process would work and deliver the benefits anticipated.
The final stage was to draw up an implementation plan:
Along the way the team identified a number of 'quick-wins' that could be implemented immediately with little or no cost. These were assigned to team members to be introduced straight away. The implementation of the remainder of the new process was also planned. While some elements could be implemented over a matter of days or weeks, others would take longer, particularly if they relied on new equipment or computer systems.
Once all of this had been documented, the task was not over. A key element to our approach was the stabilisation of the process whereby the team reviewed the implementation and operation of the new process over the next few months to ensure that the objectives were being achieved and further improvements applied. In our view this is one of the key 'secrets' to success in process design work.
The result of all of this was that the re-designed processes delivered substantial benefits in terms of reduced cost, elapsed time and inproved customer service. They also laid the foundations for ERP system specification and selection which we subsequently helped our client through.
Process design does not always deliver its promises. The key factors in ensuring that it does include:
strongly facilitated and intensive workshops that deliver results quickly
a focus on rapid results (quick-wins)
strong follow-up actions that stabilise the process and drive the benefits out
This client is just one of many companies where we have applied our tried-and-tested approach to process design. Every business is different, but the need to have a clear grasp of what is happening 'under the bonnet' is a constant, since the alternative ('muddling through') is a recipe for inefficiency, wasted resources and, ultimately, reduced profitability. A well-defined set of business processes can save your enterprise much needed resources: manpower, time and/or cost — often all three.
Improved credit control = vital working capital
A blue-chip client in the construction industry was seeking a solution to collecting cash from customers quickly and efficiently. This client's business was characterised by high volumes of low value invoices — a particular challenge from the cash collection perspective. We helped with the selection and implementation of a system designed to collect cash faster and with less resources. Small improvements in debtor-day performance returned huge sums of cash into the business, freeing up vital working capital and reducing risk.
The objective isn't always to save cost, but this is usually an outcome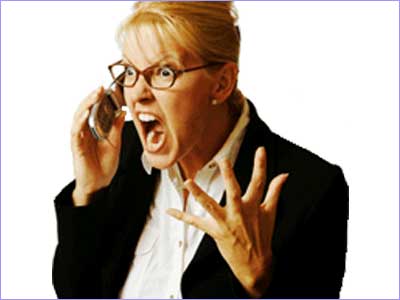 When the IT Director of our first client, a major distribution company, asked us to restructure his IT department to ensure it was more customer-oriented, we hardly thought that cost savings would be one of the major outcomes. As part of our project we reviewed not only its staffing and how the entire department operated, but also contracts with third-party service providers. As a result of our initiatives the department was restructured so that it was more efficient but we were also able to identify significant savings both within the client's IT operation and also from third-party providers. The result: a more efficient department, providing a better service to the business but with significantly reduced running costs.
Bridging the gap in information systems worldwide
Our client is a global business operating in the construction sector. When we came alongside, the company had different systems in each of its worldwide locations which was severely limiting the company's ability to operate cohesively as a global enterprise. For example, one country had a PC-based system written and supported in-house, while another made extensive use of spreadsheets. The main location had a bespoke system which was over 20 years old, the original designers and programmers of which were no longer around, written in a programming language that had long since fallen off the radar. All of this represented a high-risk scenario.
We were asked to set out an approach to identifying a new unified system capable of being deployed globally. Clearly this system had to cope with the variations in accounting standards, currencies and languages, as well as addressing the client's rather niche business requirements, making this one of our more challenging projects.
Initially we reviewed the broad options, and evaluated the pros and cons of Tier 1, bespoke, best-of-breed and packaged solutions. Naturally each route had a quite different profile in terms of cost, risk, future-proofing and functionality, but using our structured approach the options were clearly characterised and as a result the company chose to adopt the packaged software approach.
We then undertook a structured specification and selection exercise. Suppliers were pre-qualified and tenders issued and evaluated. Following extensive demonstrations, due-diligence enquiries and contract negotiations a supplier and solution was selected which offered an acceptable balance of risk, cost and capability.
We finalised the contracts and commercial negotiations saving our client significant amounts whilst securing favourable terms, including a fixed-price implementation. The system has now been rolled out to all locations and is providing a common platform for commercial processing around the world. So our client now has:
a modern, supportable solution
one system for all locations offering commonality of approach but able to cater for local differences where appropriate
a strategy which will cope with business changes for years to come
a low-risk IT platform upon which to base their business
Reducing complexity, increasing profitability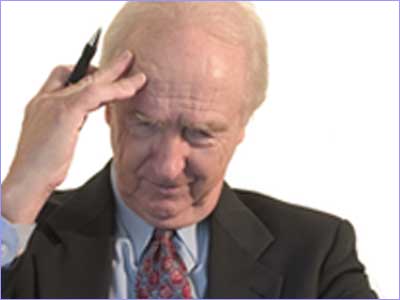 Blue
Stone
has been involved with a number of projects where the client had particularly complex pricing scenarios. One good example is a current project involving a rental company servicing the construction industry. This client was structured into 10 legal entities operating in the UK each of which had a separate computer system. Their customers often traded with more than one entity and customer and pricing data was inconsistent across the companies. Our project was to identify and implement a new computer system which would permit (amongst other things) a common definition of customers and their pricing deals. This project is now mostly rolled out.
The pricing model in the rental industry is notoriously complicated. Here there are about 20,000 product lines, each of which has a list hire rate. But customers are granted a variety of deals which amend the standard pricing. Many different approaches are in use for instance:
a flat discount of x% off all products
a customer special discount deal which offers percentage discounts off ranges of products. In theory there could be a separate discount percentage for every product though this is rarely used. Unfortunately, the percentage discount offered may not be from the current year's price list. The customer may agree a long-term deal whereby their discount percentages are linked to prior-year list prices
special absolute prices where customers are given a fixed price by product rather than a percentage discount from a list price. This has the advantage for the customer that when list rates increase over time the customer's special price remains unaltered
end of period rebates. Some customers (in addition to the above) attract an end of year rebate based on turnover, length of hires, etc
additionally, charges for some products for some customers are suspended in certain circumstances, eg over bank holidays.
The project was originally about putting in place a system to solve these pricing complexities in the UK but in the intervening time our client opened up operations in Southern and Northern Ireland. These new territories brought additional issues to light. The product ranges were not the same but overlapped significantly. It was not possible to adopt UK prices with a Euro conversion as local competition meant that a local price strategy was required In Southern Ireland particularly it emerged that wildly different rates could be used in different geographical areas (not an issue in GB) because of the local nature of some customers. VAT treatment issues were also identified. Some customers trade both in Great Britain and Ireland and would be exposed to both sets of prices if an integrated approach isn't adopted.
The implementation of the new system with appropriate data structures has enabled our client to reconcile the prices across the different companies in the group and present a uniform approach to their customers.
Q. complex acquisition? A. smooth transition
Our client is a blue-chip company whose products and services support the construction industry. The company is acquisitive and
Blue
Stone
has undertaken a number of due-diligence exercises on their behalf. One particular matter proved to be very complicated and is worthy of a case study.
The acquisition was on a particularly large scale as our client was acquiring a large component of one of its major competitors. The transaction would almost double the size of the company overnight. It soon emerged that IT would be a critical factor in the deal planning process.
Our initial investigations soon revealed a very complex web of inter-linked IT systems. There were three main computer systems, all old, on different platforms, in different locations. The original authors of the systems were long-gone and support was tenuous. The three systems were connected together via complex interfaces which were poorly documented and understood. To further complicate matters, the systems were all part of an outsourcing agreement. All of these factors combined together to make the IT elements of the transaction look very risky.
Blue Stone played an active part in the negotiations and were able to assist the buyer to leverage the situation with IT and negotiate a better deal. We worked with the lawyers in the preparation of the Sale Agreement and in particular the content of the Transitional Services Agreement covering how the acquired element's parent and its outsourcer would work with our client to affect an orderly transition.
Subsequent to the completion of the sale Blue Stone managed the IT element of the integration of the two businesses and the rapid transfer from the poorly supported systems of the seller onto the stable platform of the purchaser.
This complex acquisition was a complete success and Blue Stone's played a significant part using its ability to work at various levels within the project, the IT review, price negotiations, contract negotiations, risk mitigation planning, and of course the project management of the IT integration plan.